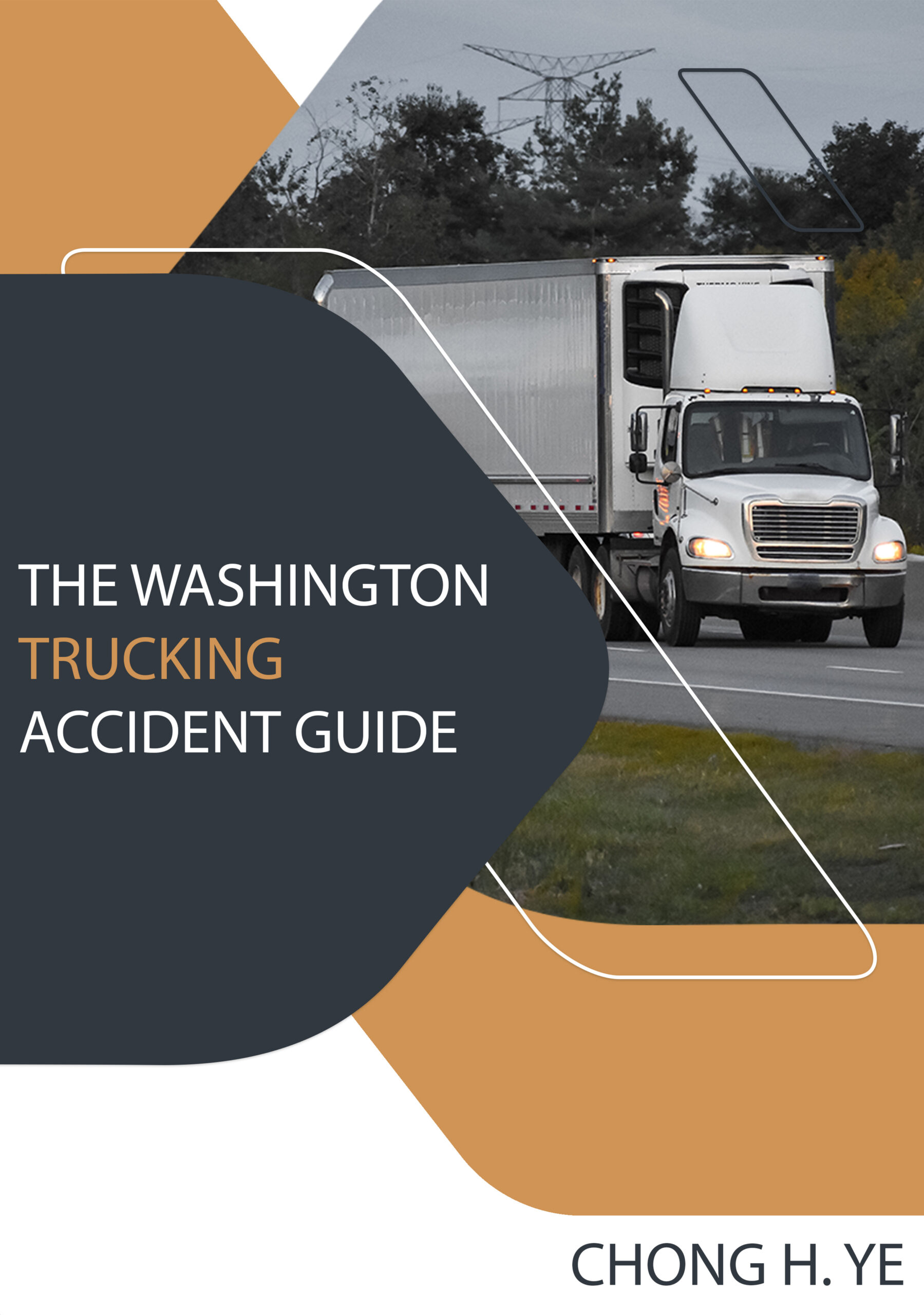 The Washington State Trucking Accident Guide
Everything You Need To Know If You Have Been In A Collision With A Semi-Truck In The State Of Washington
What Washington Drivers Need To Know About Fault And Responsibility, Medical Providers, Insurance, and Lawsuits After An Accident With a Semi-Truck or Large Vehicle.
If you have been in a collision on a Washington roadway and a semi-truck or large vehicle was involved, you may have suffered catastrophic injuries, be in a state of shock or overwhelmed, and you may have many questions but are not sure where to begin. We can help! We have helped thousands of injured drivers and passengers who have been injured when in a collision with a semi-truck. There are a myriad of trucking industry laws, different types of collisions, and determining fault and responsibility.
The Ye Law Firm is Small Enough To Care Yet Big Enough To Win. We carry the heavy load and take care of the burden while you focus on your recovery. Download this FREE book today to learn the answers to these questions and many more:
What are the different types of trucking collisions,
What are my legal rights and responsibilities when I've been in a trucking collision,
How do I handle the insurance companies,
How do I prove my injury claim and finally;
What should my next steps be?