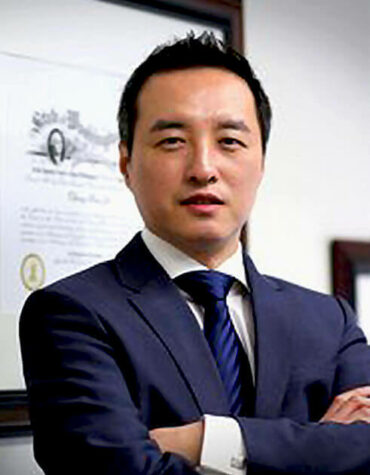 31919 1st Ave S Suite 104, Federal Way, WA 98003
(253) 946-0577
Chong H. Ye
Managing Partner
Personal Injury Trial Lawyer
Chong H. Ye is a Federal Way, WA personal injury trial lawyer who understands that when clients come to him with their legal matter, they need his experience and his readiness to fight the insurance companies on their behalf.
Growing up in an immigrant community in Tacoma, WA, Chong witnessed first-hand the difficulties of a language barrier when his parents needed legal representation. Many times, his parents were forgotten once they signed the fee agreement. Realizing the impersonal nature of what his parents have experienced, he wanted to help immigrants or those who lacked any legal background maneuver their ways through legal problems, especially as it relates to personal injuries.
Ultimately, his goal is to protect the clients' interests. He wants his clients to focus on receiving the necessary treatments to recover from their injuries and leave it to him and his team of knowledgeable staff to concentrate on preventing the insurance companies from taking advantage of them. He advocates zealously from the outset of your case to the courtroom. He has recovered millions of dollars for clients like you suffering personal injuries. Whether walking you through the initial stages of your injury or continuing into litigation when the insurance companies unfairly evaluate your claim, Chong's goal is to get fair compensation for you from the insurance companies and others who have wrongfully injured you. His primary area of practice is car accident and injury, but he also has extensive experience representing clients injured in other types of auto accidents, such as pedestrian accidents, motorcycle accidents, bicycle accidents, and Underinsured Motorists claims.
When not busy helping his clients with their cases, he enjoys spending time with his family. He has been married to his wife, Jae-Eun, since 2001, and they have two beautiful daughters. They reside in NE Tacoma. Jae also works in the law firm as firm manager.
Chong is active in the community, and his faith is vital to him. Before law school, Chong spent almost ten years in the ministry ministering, teaching, and counseling to 2nd generation Korean-Americans Christians in his hometown of Tacoma. He is a member of the Lifeway Church in Federal Way. He is a board member for Nest Mission, a non-profit homeless mission organization. Professionally, he is a member of the National Trial Lawyers Top 100 Lawyer. He is an active Eagle member of the Washington Association for Justice. Furthermore, The Ye Law Firm is recognized as 10 Best Law Firms by the American Institute of Personal Injury Attorneys.
Memberships and Licenses:
Admitted to the Washington State Bar
Admitted to the Federal District Court, Western Washington
Eagle member of Washington State Association for Justice
National Trial Lawyers Top 100 Lawyers
Member of Korea American Bar Association of Washington (KABA)
Board Member of Nest Mission, a not-for-profit homeless mission ministry
Member of Lifeway Church, Federal Way, WA
Member of the Korean-American Chamber of Commerce of Washington
Member of Korean American Coalition-WA (KAC-WA)
Education
Mitchell Hamline College of Law, St. Paul, MN, Juris Doctor
Dallas Theological Seminary, Dallas, TX, Master of Arts in Christian Education
Bushnell University/University of Oregon,Bachelor of Arts in English Literature, Minors: Speech Communication and Teacher of English to Students of Other Languages (TESOL)
Books
Articles