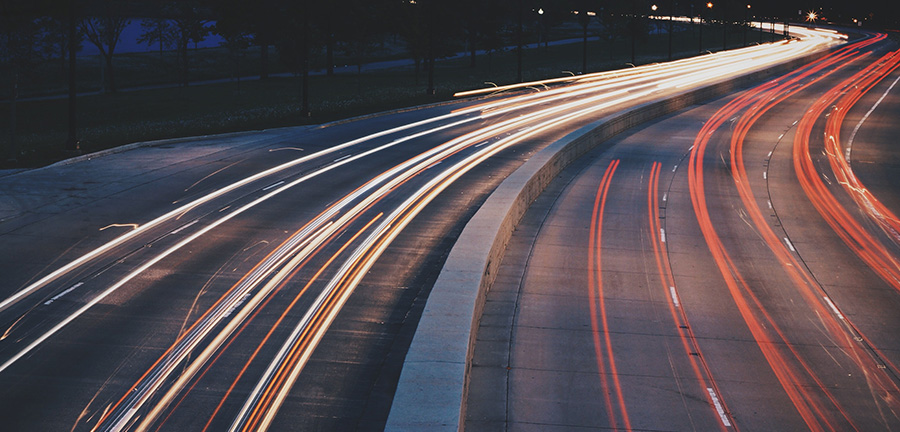 Tacoma, Federal Way & Bellevue Area Car Accident Attorney
If you're in need of an experienced, compassionate car accident attorney who's committed to helping the families of those injured or killed in a Seattle, Tacoma or Federal Way auto accident, call The Ye Law Firm. Personal injury attorney Chong Hae Ye will work diligently to get you the compensation and justice you deserve under state and federal law.
Securing Justice & Compensation
Each year about 500 people across Washington State lose their lives in traffic accidents. Thousands more are seriously injured, and it's difficult to grasp what profound, long-term consequences these accidents can have on those involved. Whether an auto accident includes serious injury or loss of life, the aftermath of a vehicle crash can be extremely painful and enormously expensive. Personal injury law states that the responsible party is obligated to compensate the injured party for their negligence. You may be owed for:
Medical bills
Lost wages
Emotional trauma
Inability to work
Property damage
Punitive damages
The Way Auto Accidents Happen
Car accidents happen quickly, and the trauma of the moment can make it difficult to remember exactly what happened and why. Indeed, the actual cause may not be immediately clear to either driver, such as in the case of defective auto parts or poor road design or condition. For these reasons it's important not to apologize for the accident even if you think you may have been at fault. You need to have an experienced car accident attorney collect all possible evidence and assemble the case to get a clear view of what really happened. There may have been multiple causes (like speeding and weather), and more than one person or entity could be partially responsible for the crash.
Most Common Causes of Car Accidents
Distracted driving
Speeding
Disobeying traffic signs & signals
Failure to yield
Reckless driving
Improper turn or lane change
Teen drivers
Blind spots & glare
Road rage
Driving under the influence of drugs / alcohol
Drowsy driving or falling asleep behind the wheel
Following too closely / tailgating
Defective vehicle or auto part(s)
Tire blowout
Animal crossing
Poor road design
Inclement weather (snow/ice/rain/wind)
Healing After a Car Accident Injury
Car accidents often happen at high speeds and involve vehicles that weigh tons. It isn't surprising that catastrophic injuries and even fatalities are a common result of auto collisions. While small injuries like cuts, bruises, and scrapes usually fade in a matter of days or weeks, other injuries could take months or years to heal, and others may be permanent. Some of the most common car accident injuries include:
Head injuries & concussions
Traumatic brain injuries (TBIs)
Back & neck injuries
Shoulder injuries
Arm & hand injuries
Foot & leg injuries
Internal injuries
Fractured bones
Joint injuries
Contusions
Coma
Death
These injuries can be painful, with recovery often extremely expensive. Costs for hospital stays, doctor visits, physical therapy, medical supplies and medication add up quickly, and injuries that keep you temporarily or permanently from your job make the financial situation even worse. And if you can no longer so some of the things you love, the cost is incalculable. A car accident attorney can help you get the compensation you need to return to your normal life as much and as quickly as possible.
What to Do After an Car Accident
What you do in the days and weeks after a car accident is just as important as what you do in the first minutes and hours. After calling for help for any injuries and collecting contact information from any witnesses or key participants, here are four important things to do to help secure justice and just compensation:
Write down exactly what you remember. When the accident is still fresh in your mind, write down your experience or record it on the voice recorder of your smartphone. Include any and all details even if they seem trivial, as they may be helpful to you and your attorney later. You'd be surprised how quickly memory fades.
Don't give a recorded statement. Insurance companies know one of the best ways for them to save money on cases is to get you to talk to them before you understand the evidence in your case and before you speak to an attorney.
Report new symptoms. Some car accident injuries take days to surface, especially when it comes to traumatic brain injuries, concussions and back/neck injuries. Don't put off seeing a doctor for these issues, both for your health and for the strength of your case. Make sure to keep a diary of what you're feeling and the treatments your receive.
Talk to an experienced car accident attorney. Every accident case is unique, and the best way to understand the strength and merit of your case and the legal options is to speak with an experienced Washington traffic accident lawyer.
Free Initial Consultation with an Experienced Car Accident Attorney
It's common to feel overwhelmed after a car accident, especially if you're mourning the loss of a loved one or if you're trying to recover from painful physical injuries. Don't let the task of seeking legal counsel and compensation fall by the wayside. Getting the settlement you deserve can help ease the stress of accident consequences, including keeping bills paid, repairing or replacing your vehicle, and continuing to run your household even if you aren't working and receiving a paycheck.
When you hire The Ye Law Firm as your car accident attorney, we'll make sure all these issues are taken care of to the highest possible extent. To learn more about working with us, to ask your specific legal questions, and/or to schedule a free consultation, contact us today. We also provide legal assistance with pedestrian accidents, motorcycle accidents, bicycle accidents, Underinsured Motorists, brain injuries, and wrongful death and catastrophic injuries.
Experienced Car Accident Attorney Serving Injured Clients from the Tacoma, Federal Way & Bellevue Areas
Serving King, Snohomish & Pierce Counties including Federal Way, Bellevue, Seattle, Renton, Kent, Auburn, Bonney Lake, Burien, Des Moines, University Place, Puyallup & Tacoma